Art + Design Hotel Vienna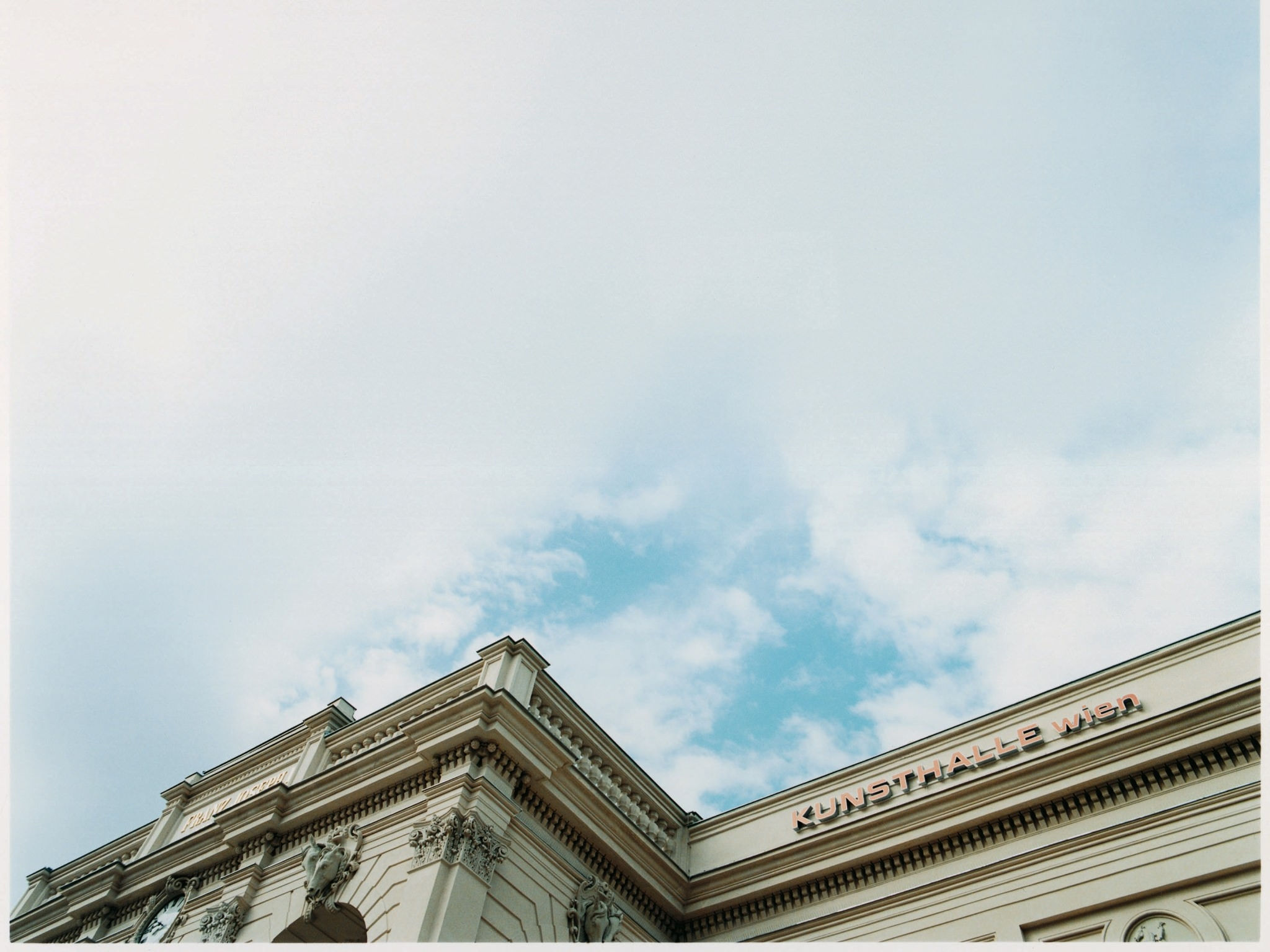 A design hotel in Vienna as an art hotel:

At Le Méridien you discover art – in the public areas, guest rooms + suites. Art here is never static. Emerging protagonists of the Austrian art scene stage their work. Contrasts of old and new create atmosphere. They stand for the zest for life of guests and hosts: the luxury of a Ringstrasse hotel + the intellectual inspiration of an art installation. Art is a recurring theme at Le Méridien Vienna. As our guest you may also enjoy free admittance to Kunsthalle Wien within the UnlockArt™ program.
Philosophy
We discover: ARTISTS! 2. You discover: ART! The dialogue of art and interior decor results in a new "Gesamtkunstwerk", a total work of art – that is the philosophy of Le Méridien Vienna.
For artists Le Méridien presents an exceptional stage for installations. Aesthetics + function – very livable.
Commitment
Le Méridien = art hotel in Vienna: At the ARTIST'S SPACE young artists have an exhibition area of their own.
Le Méridien's UnlockArt™ partner is Kunsthalle Wien where you enjoy free admission by simply presenting your hotel room key.
Art Experience Suites
To celebrate Le Méridien's tenth birthday two artists created Art Experience Suites, art objects in which guests can stay. Hotel suites that are conventionally designed with functionality foremost in mind here tell art-related stories. They interpret the view outside and render it a modern treasure chamber.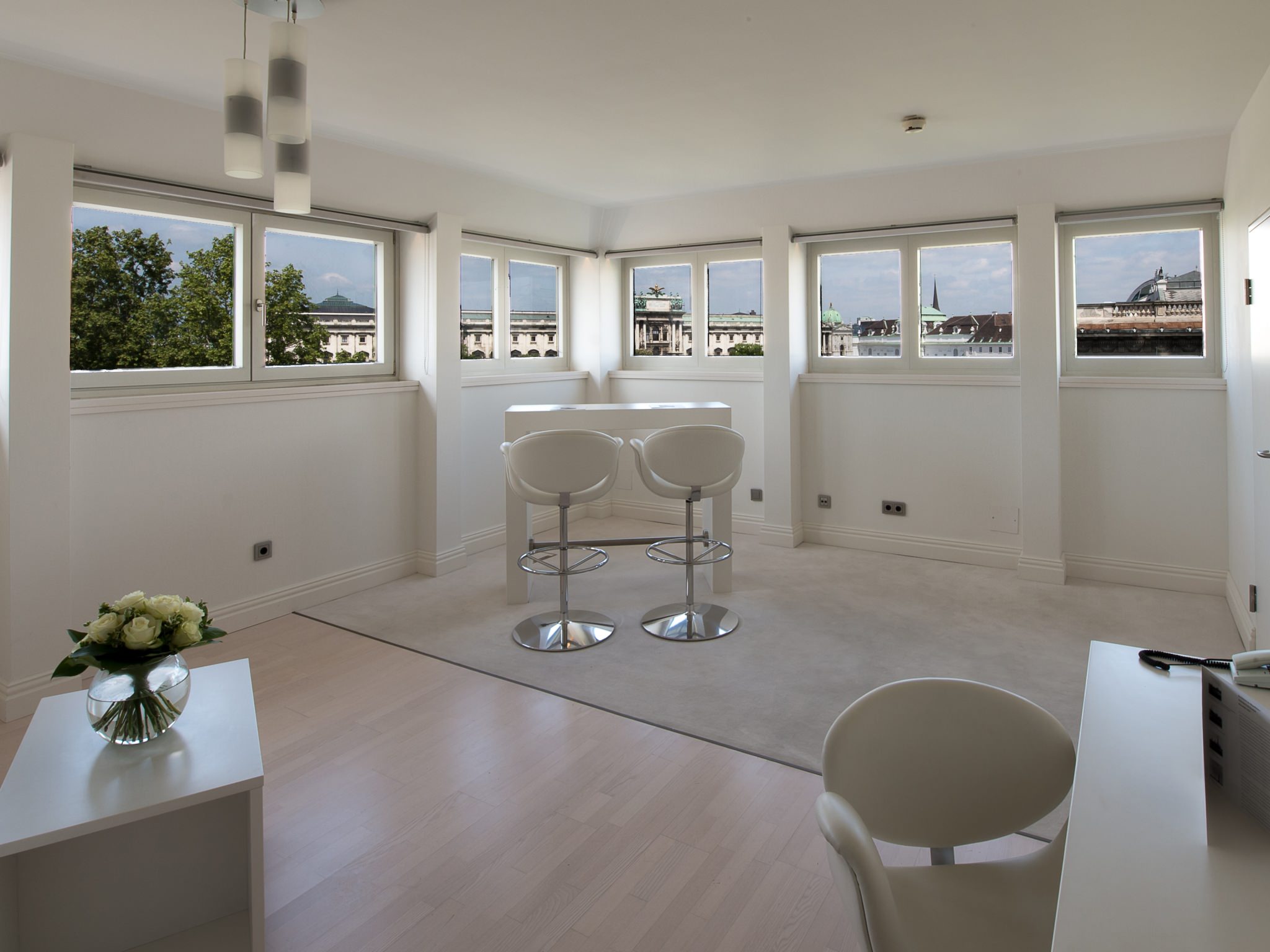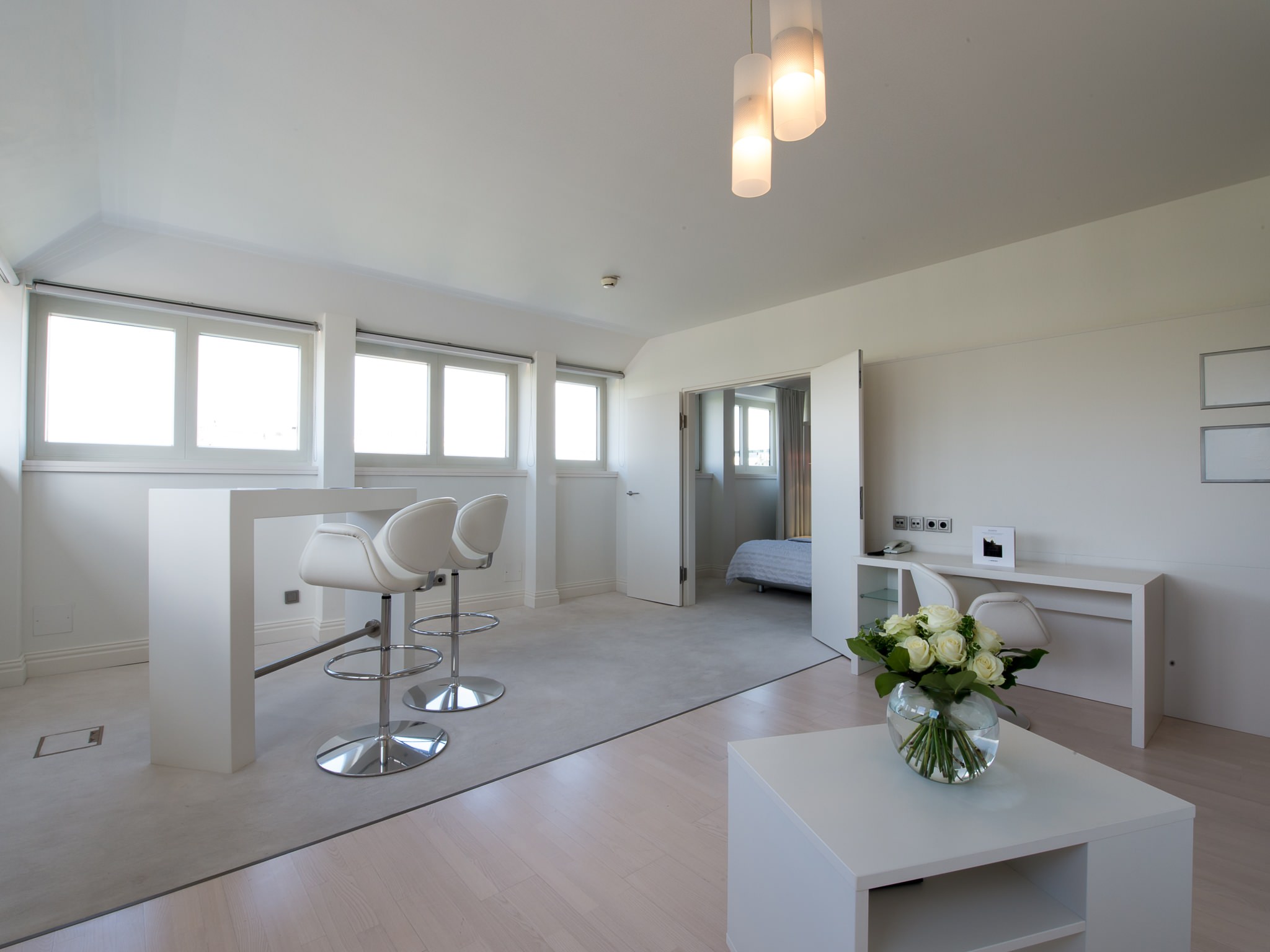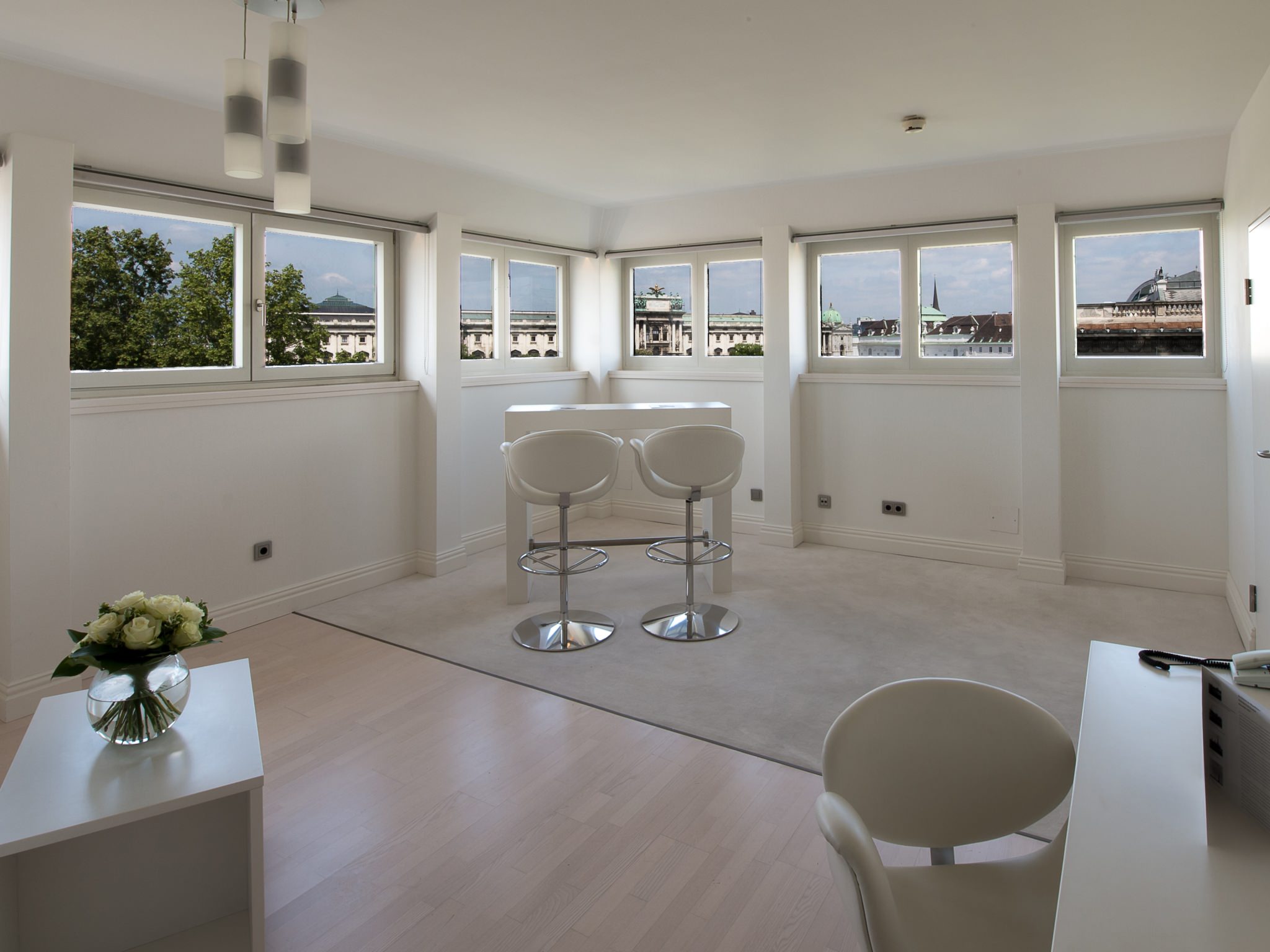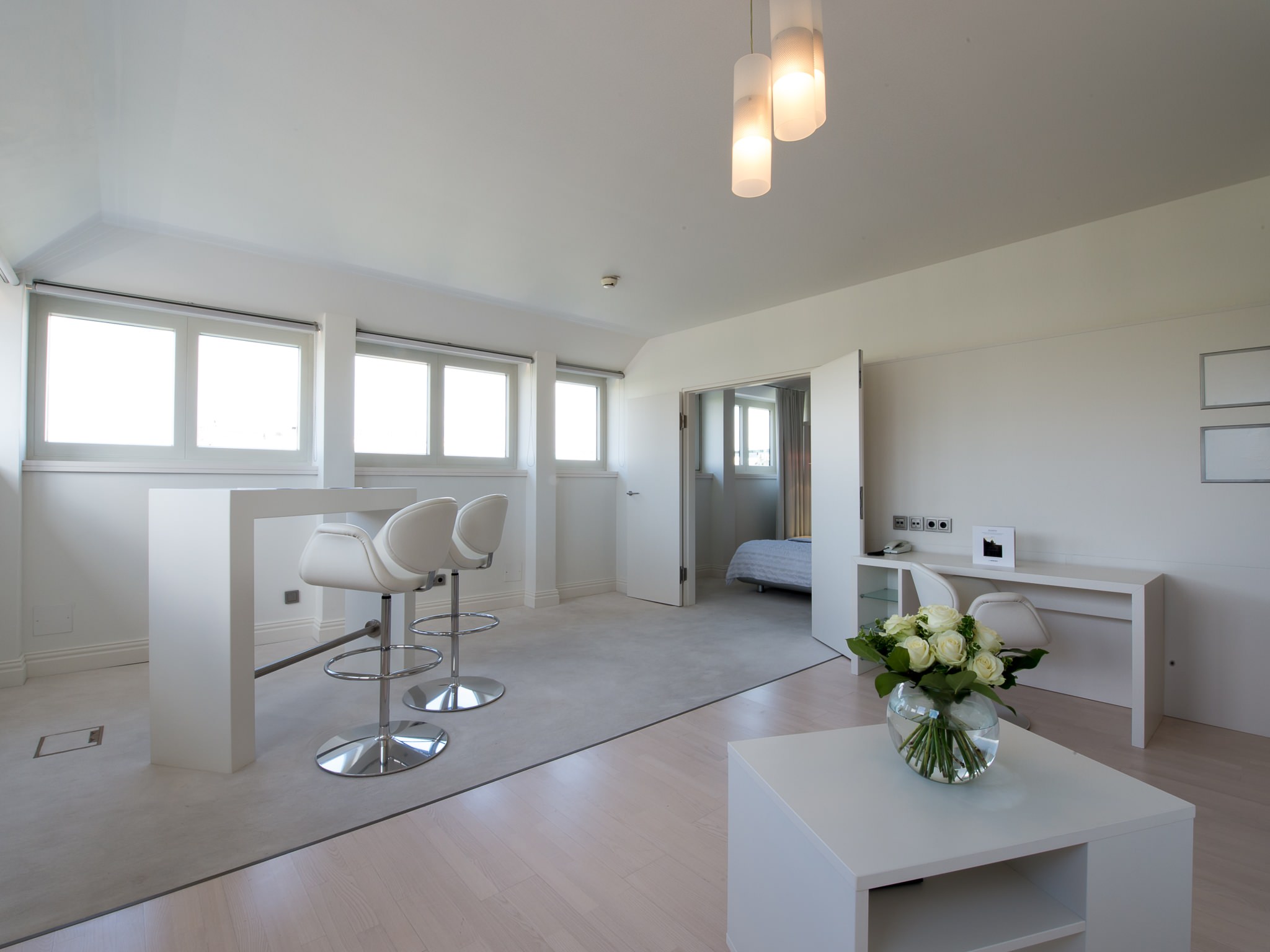 Mona Hahn Suite 703
White on white. And an unusual view of the Hofburg palace through hand-etched glass: The suite is simple perfection – completely different from its imperially opulent counterpart with which it shares a visual axis. Artist Mona Hahn (Academy of Fine Arts, Vienna) stages a profusion of detail in a whiteout-like framework. New aspects are continually revealed to the attentive eye. Light from an ever changing sky illuminates the room through a long front of windows. Shadows and the sun's rays play on the interior.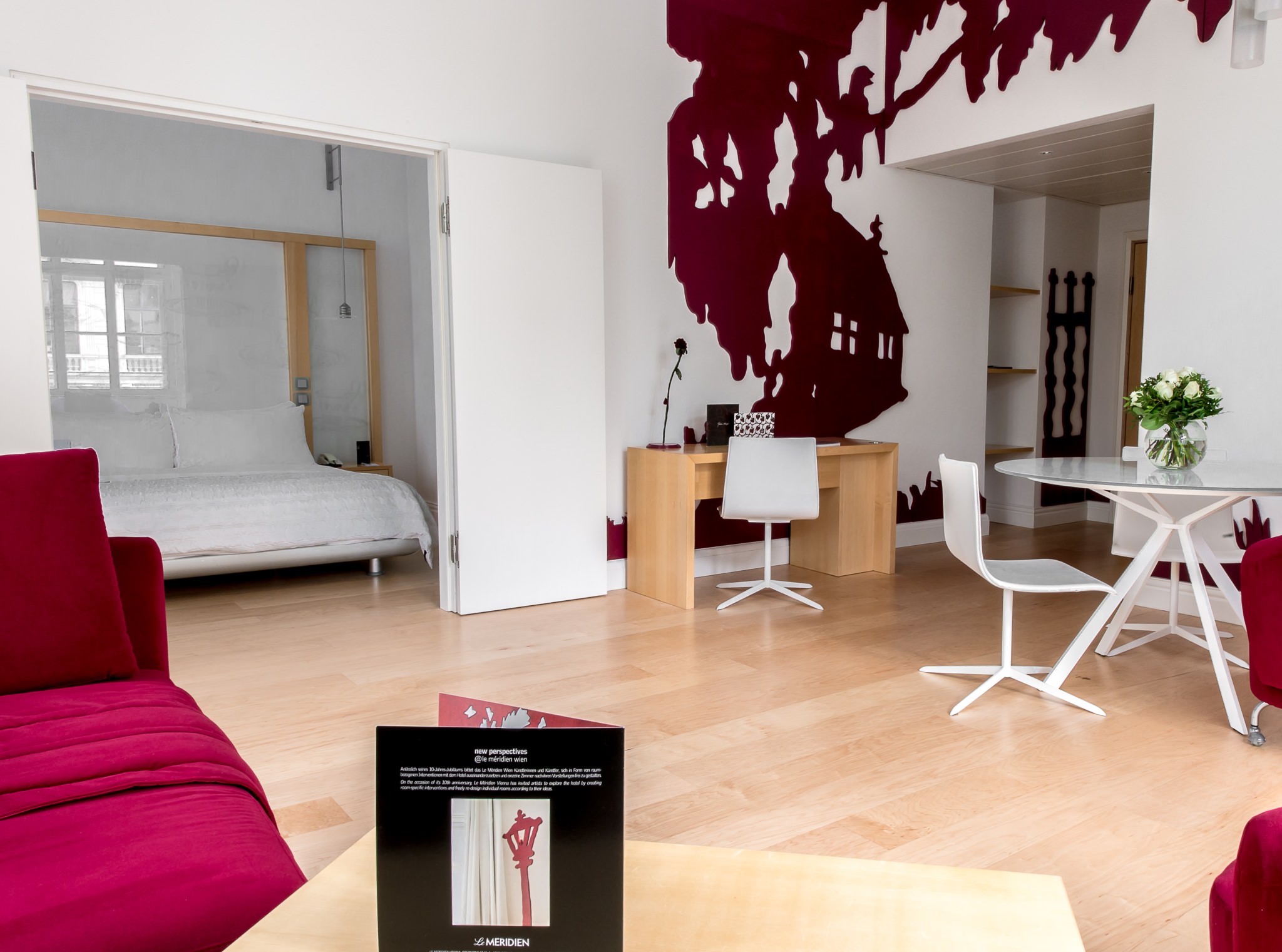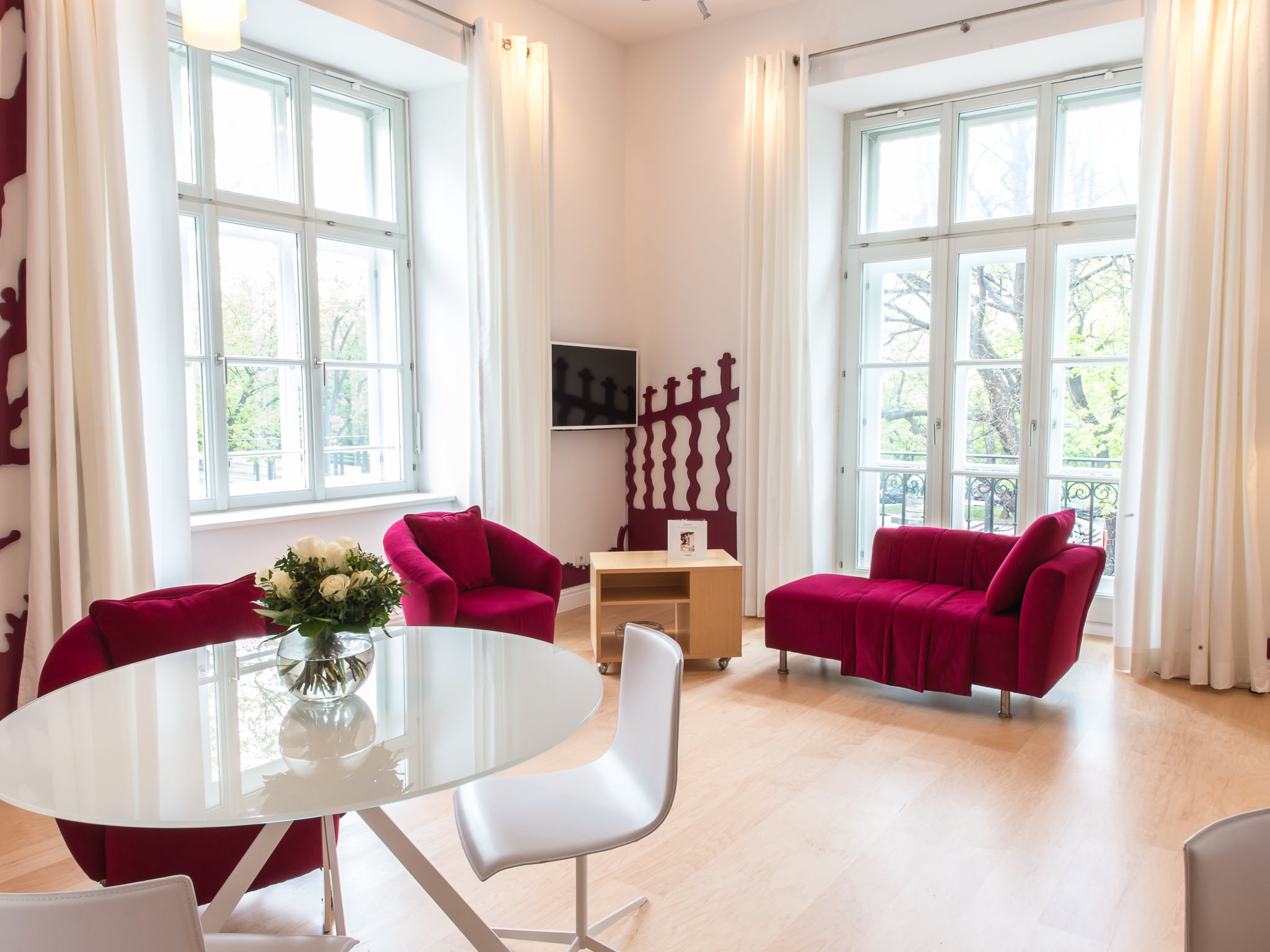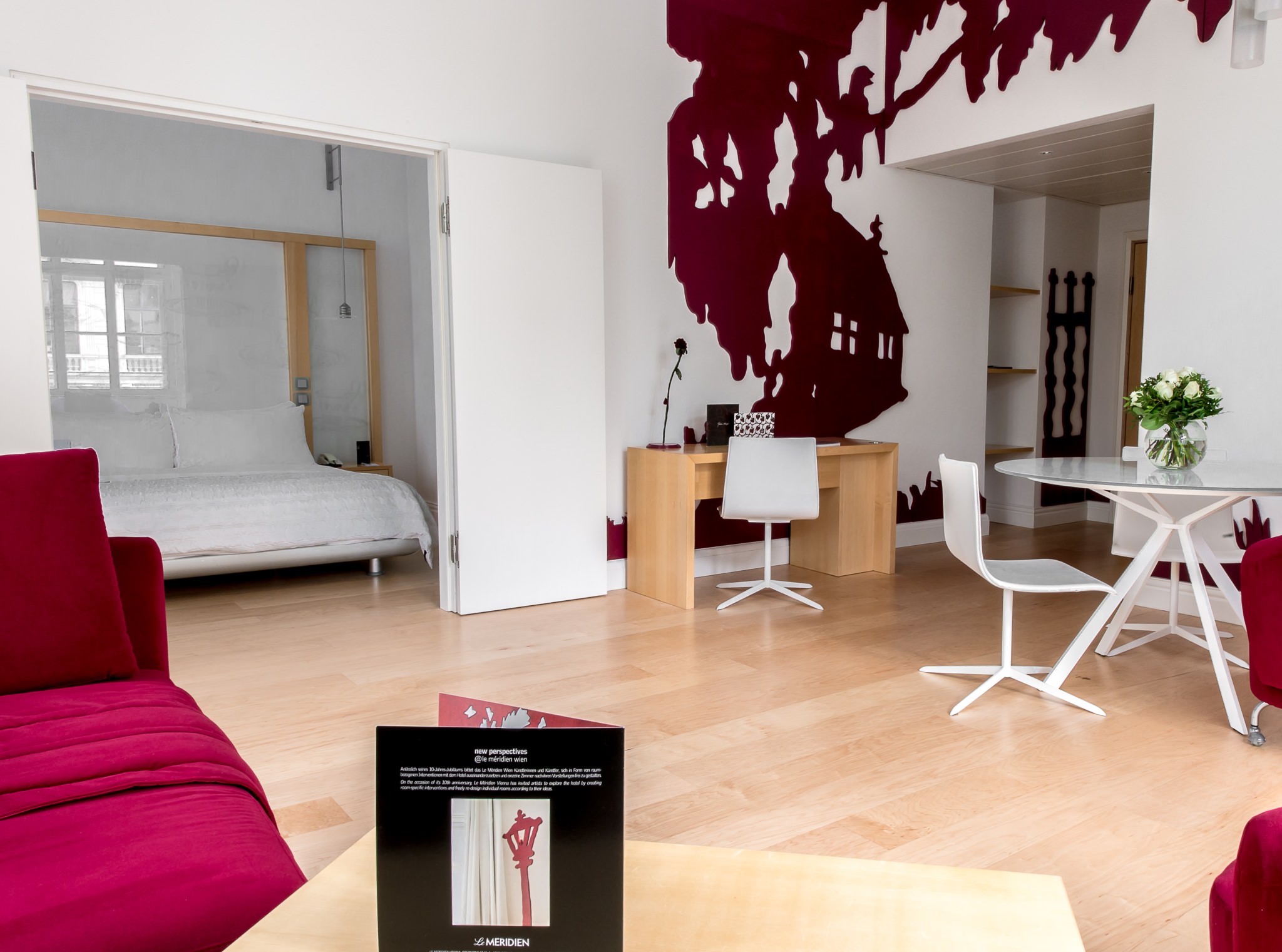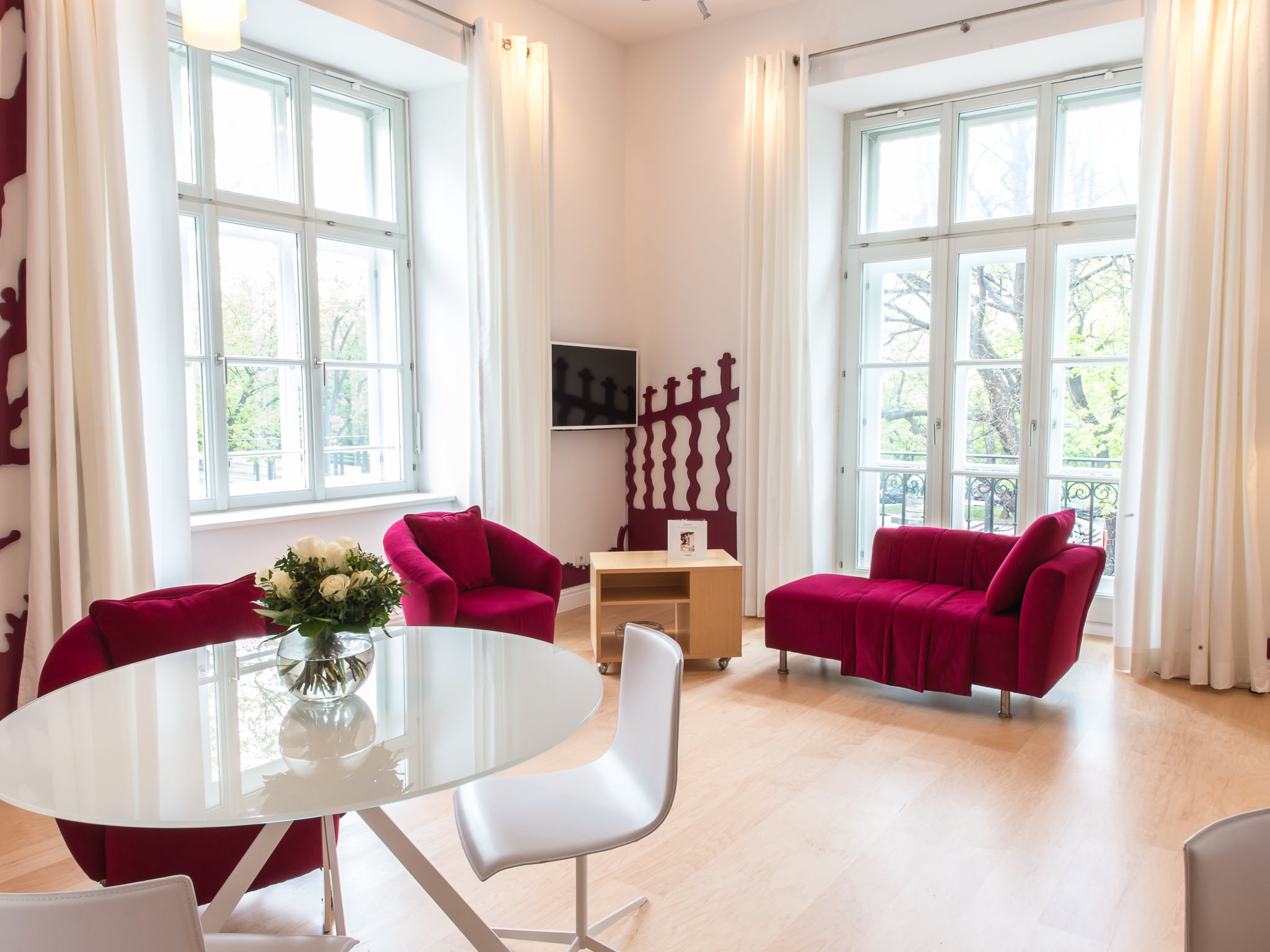 Gudrun Kampl Suite 303
Tactile stimulation, paintings resembling dreams: Gudrun Kampl's Art Experience Suite is a fairytale forest in red. Artistic details are coded references to sagas and myths. The observer's memories provide material for a continually evolving plot with new stories staged against a backdrop of red, white and light colored wood. Fantasy grows on intertwined silhouettes – lianas and branches seem to move. But the forest is a protective shell that shelters its dwellers with care.
Works of art created especially for this Vienna design hotel are on permanent display:
Ilse Haider - skulpturale Porträts von Romy Schneider und Oskar Werner
Matthias Herrmann - Fotoarbeiten
Weiters: TOMAK – Zeichnung, Stefan Wykydal - Papierarbeiten, Hermann Staudinger, Arbeiten von Kunsthalle Wien, 21er Haus (Belvedere)