Our Sustainability Strategy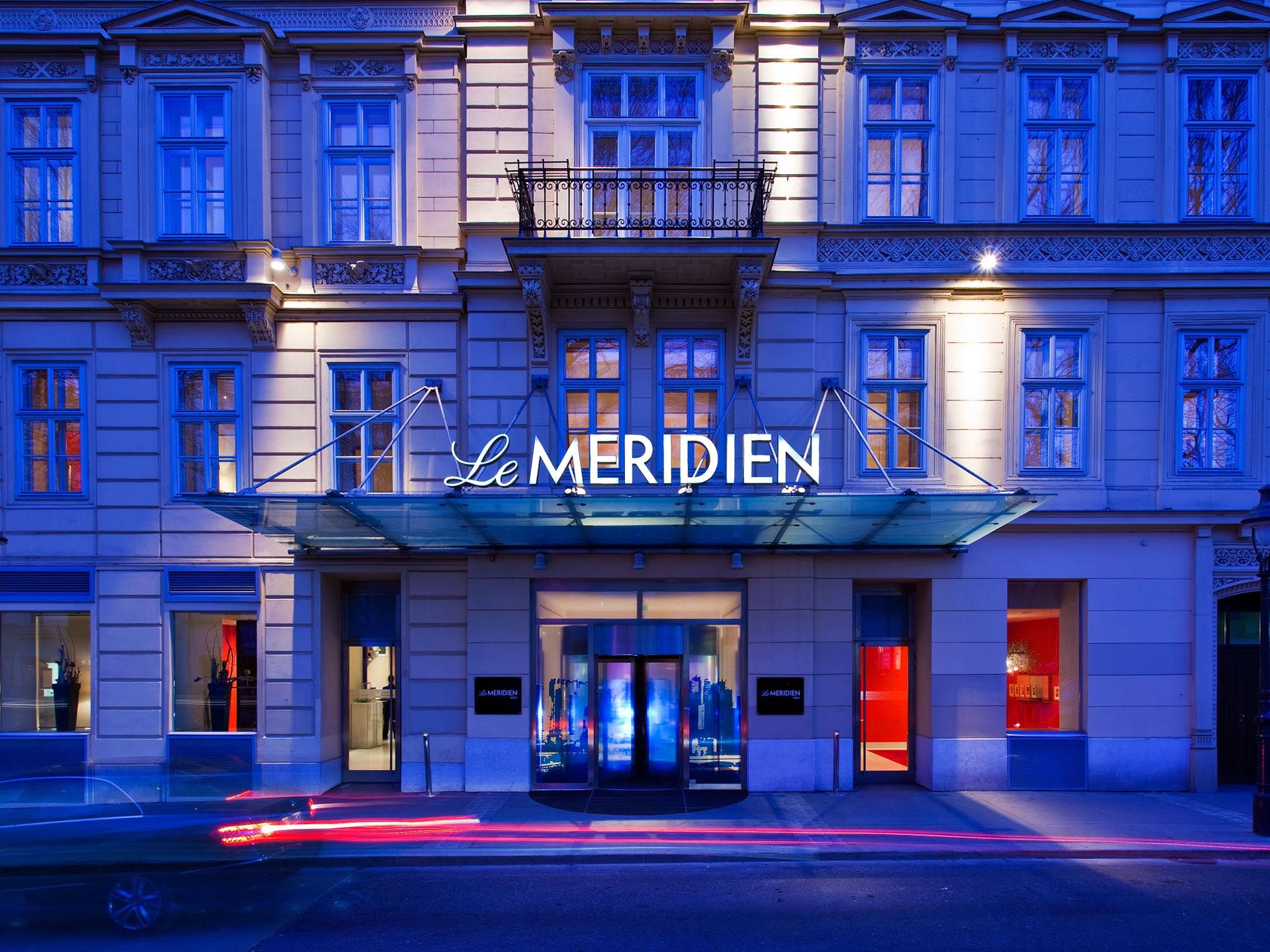 Our Strategy
Starwood Hotels has a legacy of caring for the communities in which we operate, so Global Citizenship comes naturally to us. Our work focuses on the environment and our communities and leverages our people, our brands, our relationships and our global reach because we are uniquely equipped to help our associates and guests create a better world to experience.
Several strategies and practices have been developed in order to make Le Méridien Hotel in Vienna greener in terms of environmental, social and economic sustainability. It is the effort to protect our environment and to reduce the amount of waste and pollution combined with the challenge to maximize the usage of renewable resources. With that in mind our focus is to increase the quality of life as well as to raise environmental awareness among our associates, guests and communities.
Policies & Reporting
Environmental Initiatives
The Starwood Program "30:20 by 20" which started in 2008 sets the goal to reduce our energy consumption by 30% and our water consumption by 20 % until 2020. All Starwood hotels and resorts worldwide have committed to this program.

Our hotel has a sustainability consultant, who explicitly deals with environmental initiatives at Le Méridien Vienna
Michael Haensch, Chief Engineer (michael.haensch@lemeridienvienna.com).

"Make a Green Choice": Guest get a € 5 voucher at participating food and beverage outlets or 500 Starwood Preferred Guest Starpoints® awarded at check out for each night they decline housekeeping services in their hotel room and consequently support the local environmental initiatives of the hotel.

With our Sustainable Meeting Program we offer our guests as well as meeting planners the possibility to act, travel and meet sustainably:
Meeting Planning
Paperless booking and meeting planning with electronic booking programs, requests for proposals and offers as well as the electronic sending of contracts as well as food and beverage suggestions.
With our tool "StarGroups" meeting planners can create an individual website with an own URL for their event. Meeting attendants can book their rooms easily and environmentally friendly as well as get additional information on this website.
Sustainability activities
"Check out for Children": When checking out one US-Dollar can be donated to our partner UNICEF. This donation is voluntary. Thus, Starwood Hotels & Resorts and UNICEF want to create a better future for children – since 1995 more than US$ 35 million have been raised and the lives of 4.5 million children have been improved. Go to www.checkoutforchildren.org for more information.
In 2015 we celebrate our 20 year partnership with UNICEF. See here what happend.
"Make a Green Choice": Guest get a € 5 voucher at participating food and beverage outlets or 500 Starwood Preferred Guest Starpoints® awarded at check out for each night they decline housekeeping services in their hotel room and consequently support the local environmental initiatives of the hotel.
Event execution
"Clutter Free Meetings": include streamlined stations that provide paper, pens, glasses, water and other thoughtful touches, keeping the main work area uncluttered and organized. "Green" features such as energy-efficient light bulbs, double-sided meeting pads and water pitchers in lieu of bottled water help eliminate waste and reduce consumption.
5 Charging stations for electric cars and 5 gas stations within 3 km.
Food & Beverage
"EAME Sustainable Fish and Seafood Guidance": we buy only MSC certified fish from sustainable fisheries.
The hotel obtains food products from the local suppliers.
Event debriefing
The "Meeting Impact Report" (MIR) gives the possibility to determine the impact of a meeting or event on our environment. (Cooming soon)
5. In addition to that, Le Méridien Vienna contributes to sustainability and environment protection with the following initiatives:
Water consumption
Use of water-saving aerators
Energy efficiency
LEDs in emergency exit signs, elevators and staircases have been installed as well as in all elevators
On the south side of the hotel, the windows were covered with solar control films, which heat up the room in sunlight by 6 ° C less
Waste separation
Recycling of batteries, printer ink cartridges and edible oils
Installation of scanners, in order to reduce the use of paper and the use of document sharing email
Reduction in print quality and double-sided printing on all printers
Emission reduction
Integration of sustainable and durable criteria for our purchasing department
Prioritizing the contracts with regional suppliers to support our sustainable development policy
Sustainable supply chain
Usage of seasonal and regional produces
Contracts with regional suppliers who have committed themselves to sustainability
Sustainable transportation
Hotel bicycles
Public transport is only a few meters away from the hotel
Due to the central location of the hotel in Vienna many attractions can easily be reached on foot
6. Our hotel acts according to the following certificates and codexes:
Certified with the Green Key - the eco-label for tourism. The label includes every overnight accommodations, leisure facilities, conference halls, campsites and tourist attractions.
Community Initiatives
"Check-out for Children" in co-operation with UNICEF
Activities for common good

Staff trainings on environmental issues as well as briefing them on environmental activities and initiatives within and outside the property
Special trainings on how to save water and energy at work and at home
Green Wall for our associates with information on Starwood's sustainable development
Life Ball - Aids Charity Event: Since 2007 Le Meridien Vienna is partnering the biggest Aids Charity event in the world
Overcoming Freezing Temperatures - Food for homeless people: Because of long freezing temperatures around 25 employees of the hotel gave out warm food for homeless people at St. Stephans Cathedral in Vienna
e.motion: In support of E-Motion, an organization that provides equotherapy for handicapped children (all kinds of physical and psychical diseases), Le Meridien Vienna helps designing their summer and Christmas events for approximately 200 guests (children and parents).
Lunch for homeless people at the doss house "Gruft" in Vienna: The Executive Team and all Department Heads went to the "Gruft" (a local doss house) in order to give out a warm lunch to homeless people.
Starwood Foundation
Road to awareness: Since its launch in 2008, Starwood's Road to Awareness associates fundraising campaign has raised over $1.5 million to support different UNICEF education projects in Europe, Africa and the Middle East.
Kaiserschmarrn for UNICEF: Together with the two other Starwood properties in Vienna (Hotel Bristol and Hotel Imperial) we sold a typical Austrian dish, the Kaiserschmarrn to raise money for the UNICEF program. In 2011 40.000 EUR could be raised for UNICEF through Road to Awareness.
SARF (Starwood Associate Relief Fund): The Starwood Associate Relief Fund has provided nearly US$ 2 million in grant funding since inception to support associates in need around the globe when disaster strikes.