Sightseeing in Vienna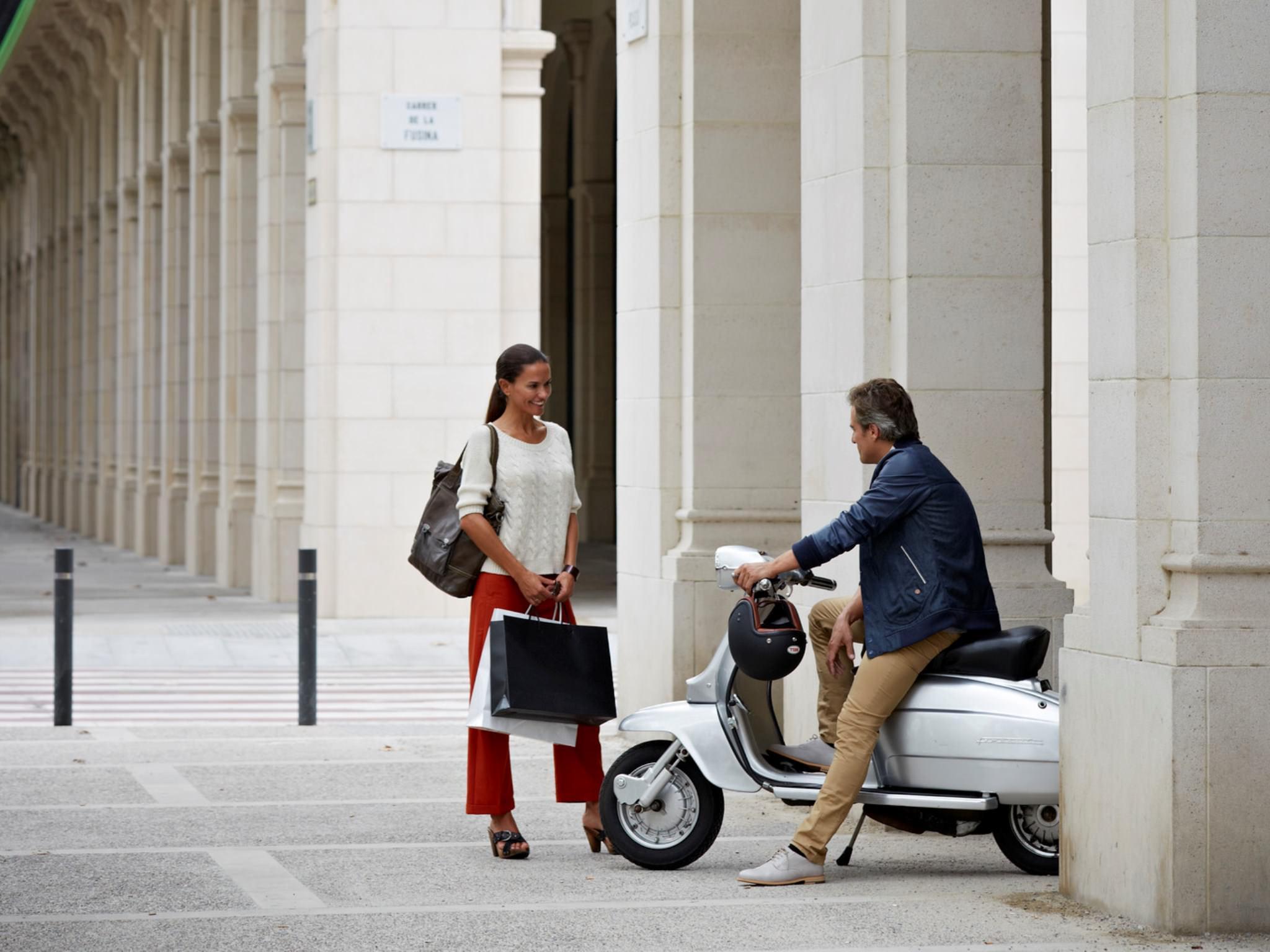 INDEPENDENCE + LIFESTYLE
To Rent: Scooter, Beach Cruiser, Laptop

Le Méridien hotel is located in the Vienna city centre, perfect to explore the center and further.

Rent a scooter or Beach Cruiser for individual sightseeing in vienna, for a short trip to the vineyard, for a little shopping tour ... feeling pure 21st century European lifestyle and the wind in your hair in the summer months.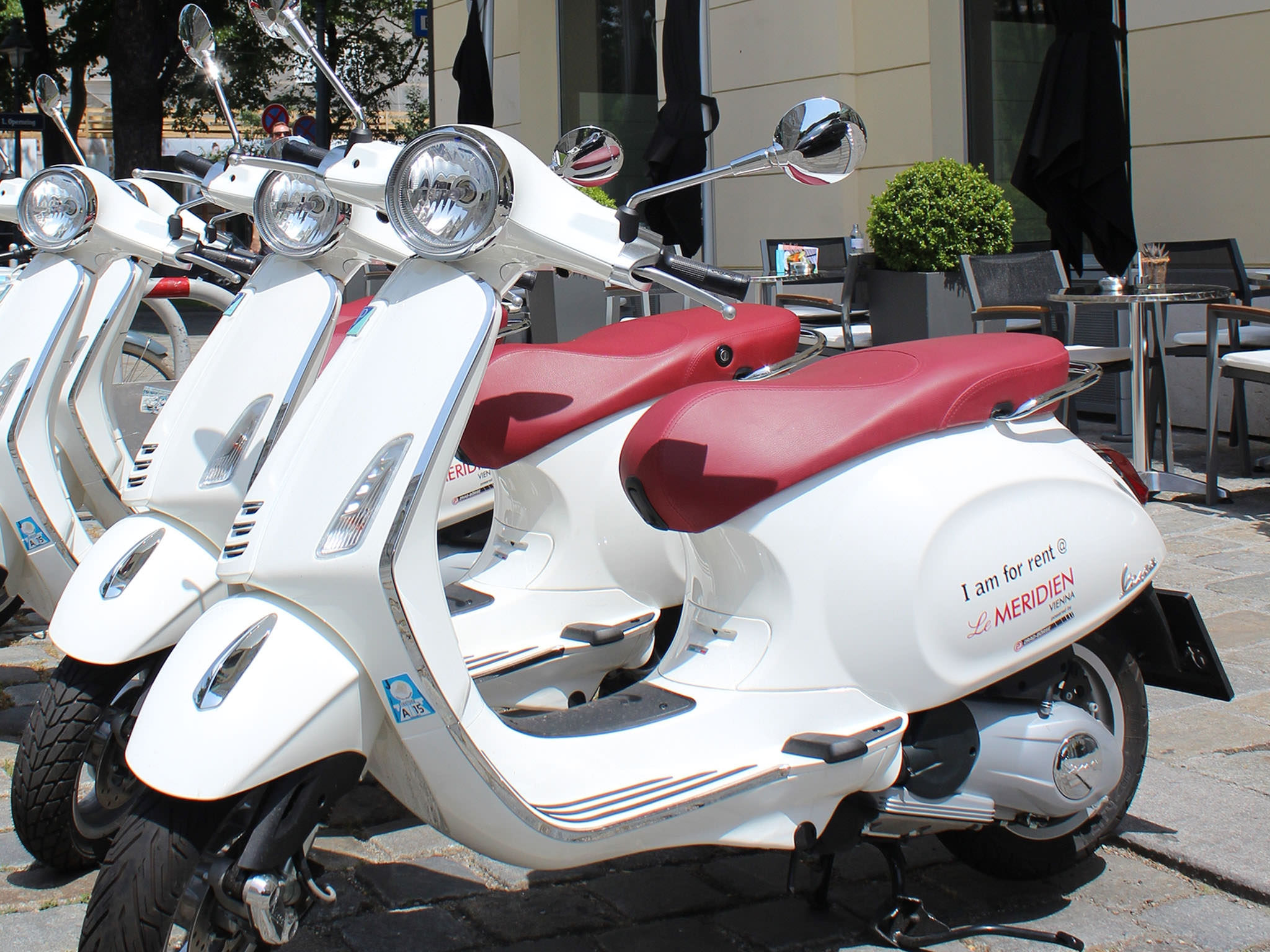 Rent a Vespa + discover the city
Wether Sophia Loren, Marcello Mastoriani, Gina Lollobridgida or a Vespa – it's all about Dolce Vita.
Apropos Dolce Vita: with your Le Méridien Vienna Vespa you will get to the most beautiful Vienese spots at lightning speed – be amazed!
Vespa 50 ccs:
Available from May to October.
Velosophy @ Le Méridien Vienna
Drivers say, that the cyclists have taken power in Vienna long time ago.
They are simply jealous, because there are thousands cycling tracks and it's so easy to get around the city on a bike. Thanks to the really good Vienese air, it's even a pleasure. Your Le Méridien Vienna bicycle is waiting outside.
Rent a Beach Cruiser and join the joyride:
01 h | € 5
05 h | € 17
24 h | € 27
Available from April to November.