UNLOCK ART™. HOTEL MEETS ART IN VIENNA
Kunsthalle Wien – Experience Contemporary Art
Unlock Art™ in Vienna
Kunsthalle Wien is the leading exhibition hall for contemporary art in Vienna. At its two locations in the heart of the Museumsquartier and at Karlsplatz - both within walking distance from the hotel Le Méridien - themed group exhibitions, and exciting solo presentations provide insight into the current national and international art scene.
Kunsthalle Wien is also an exceptional architectural highlight: the baroque Winterreithalle (winter riding arena), originally designed by Johann Fischer von Erlach, was expanded by a modern annex, which ingeniously combines the historic building with contemporary architecture. Kunsthalle Wien Karlsplatz is a modern, permeable pavilion with large glass surfaces which place the works on view in the context of the exterior urban environment.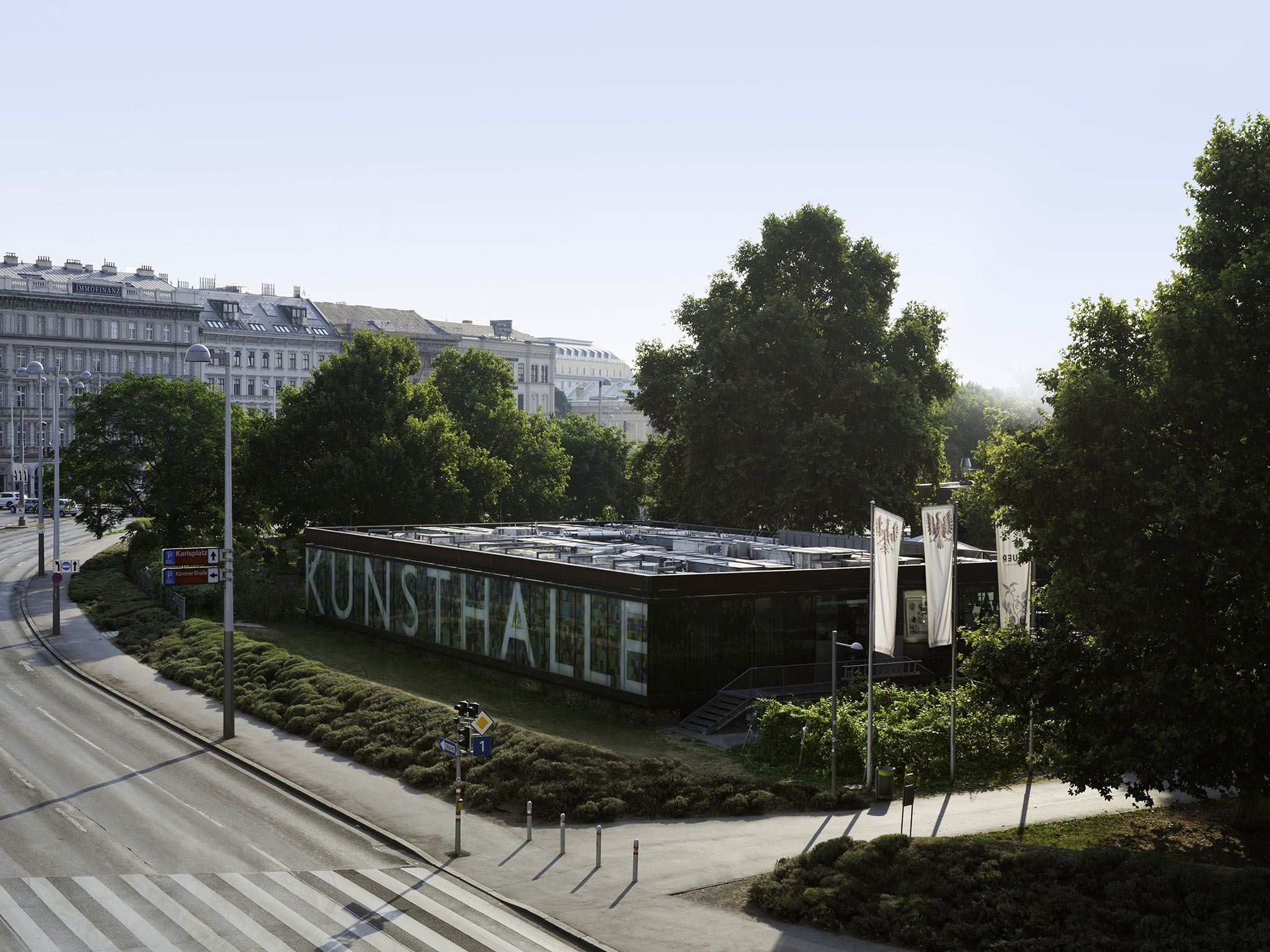 Address:
Kunsthalle Wien Museumsquartier
Museumsplatz 1, 1070 Vienna
Kunsthalle Wien Karlsplatz
Treitlstraße 2, 1040 Vienna
Opening Hours:
daily from 11:00 – 19:00
Thursdays 11:00 – 21:00
Phone:
+43 1 52189 0
Arrival:
Kunsthalle Wien Museumsquartier
U2 / U3 station "Volkstheater"
U2 tube station "Museumsquartier"
Kunsthalle Wien Karlsplatz
U1 / U2 / U4 tube station "Karlsplatz"
Tip of the month @ Kunsthalle Wien
Hallucination, Perspective, Synthesis
From November 16 until January 14, 2018 the exhibition Hallucination, Perspective, Synthesis will be on display at Kunsthalle Wien Museumsquartier. Florian Hecker is an artist who creates acoustic works using synthetic sounds and the visitor's auditory processes as material. His computer-generated, spatial, compositions dramatize questions of psychoacoustics, objective-physical stimuli, and their individual, psychological, and physical effects. A sculptural presence emerges from the complex multi-channel installations, disrupting the notion of a coherent, continuous world of identifiable coordinates and reference points.
For Hallucination, Perspective, Synthesis, Kunsthalle Wien's exhibition space will transform into a resonating space, and a stage for sound events that exceed linguistic description and categorization.